Feed Control offers a 5-step process for adding feeds to your account:
Step 1: Choose Feed Type
Start here. You'll be asked to choose between three options:
Existing feed
Twitter feed
Webpage to RSS
Choose Existing feed if you already have a feed URL you'd like to monitor. Many news and blog sites publish feeds, usually with URLs ending in '/feed/' or '.rss' or '.xml'.
Choose Twitter feed if you want to monitor a specific Twitter user's tweets.
Choose Webpage to RSS if you want to monitor a list of items on a webpage and get notified when new ones are added.
Step 2: Add Feed
In this step you'll enter the feed URL or Twitter username, depending on your previous selection.
If you're just testing the service, you can choose from the three options presented to move on to the next step.
If you selected Webpage to RSS, you'll have landed on our Feed Creator application where you can enter the webpage URL and item selectors to tell Feed Creator which items should be monitored. After you enter these and you're happy with the preview, you'll be taken back to Feed Control to continue at step 3.
Step 3: Filter and Preview
Feed Control will now try to load the feed and show you its latest items. You'll also see some common words and phrases from these articles (if the source content is English).
If you click on one of these, it will be used as a "keep" filter: Keep only items that contain any of these words or phrases. You can add more from the list or add your own. Note: if you have two more "keep" terms, that means an item with any of those terms will be kept. It does not mean that an item must contain all of them. Any item that does not contain any of the terms will be ignored.
In addition to keep filters, you can also specify words or phrases that should not appear in your items. Use the remove filter field below to enter those.
Note: If the filters you enter do not return any results in the preview, you can still continue adding the feed and if any future feed items match your filters, they will be pulled in.
Fetch full text
If you entered a regular web feed in step 2, you'll have the option to choose "Fetch full text". This should only be used if the feed contains only truncated content. You can check by clicking the 'Content' link under each feed item to see what it contains. Many feeds will already contain the full text, so it's better to leave those as is. And if you do not need the full content, then it's also best to leave 'fetch full text' unchecked.
You should use the 'fetch full text' option when the feed you entered contains truncated content and one or more of these conditions apply to you:
You want your filters to be applied to the full content.
You want the full content to be sent in your webhooks.
You want to enable feed generation (RSS/JSON) and you want the full content to be included in the generated feed.
Note: We do not currently send the full article content in email notifications.
Incude retweets
If you entered a Twitter username in step 2, you'll have the option to choose "Include retweets". If you enable this, not only tweets from the user but any retweets by the user will be pulled in too.
Step 4: Alerts and Webhooks
While monitoring the feed, Feed Control can also alert you of new items. You can request notifications by email and by webhook.
New item notifications are great for feeds which aren't updated very frequently (see example below). For busier feeds you can enable daily/weekly summaries. Those emails will contain a list of the 20 most recent articles (since the last email).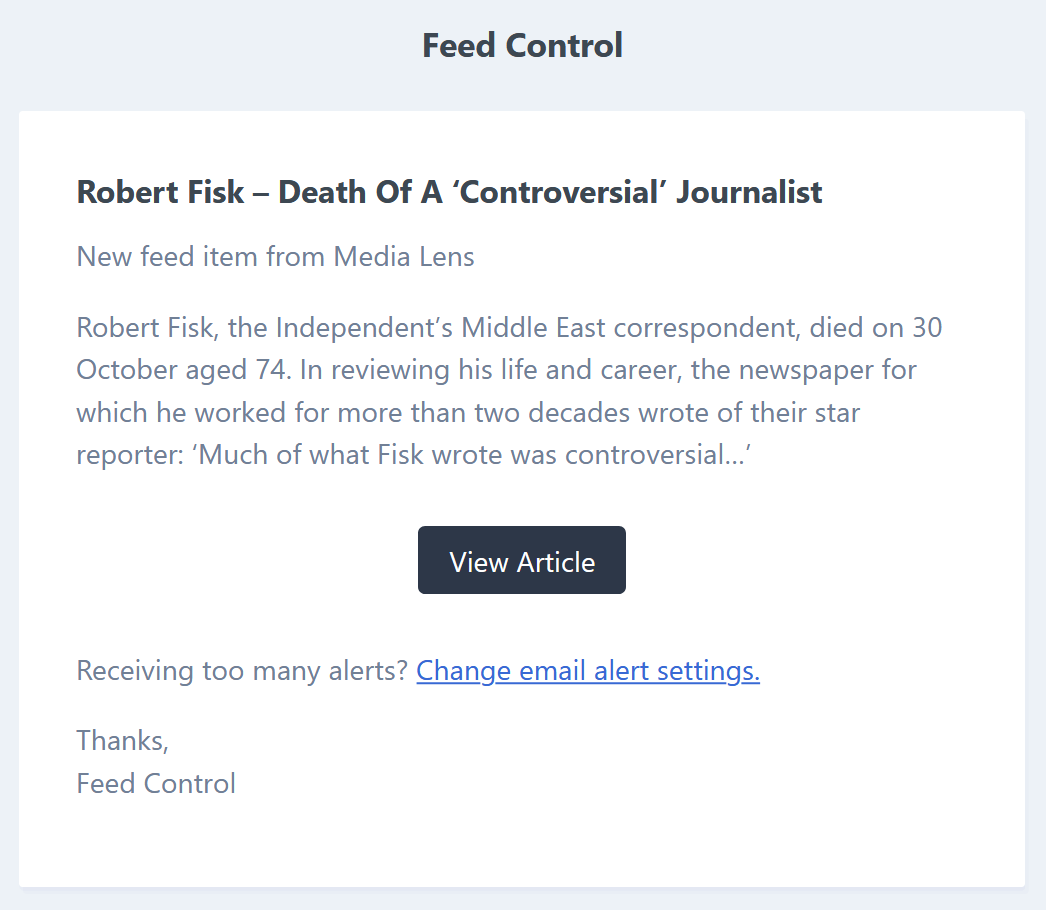 Webhooks are intended for developers. Instead of scheduling feed checks in your application, Feed Control can send your application (to a URL you specify) new feed items as they're detected.
You can read more about enabling and handling these in the Webhooks section.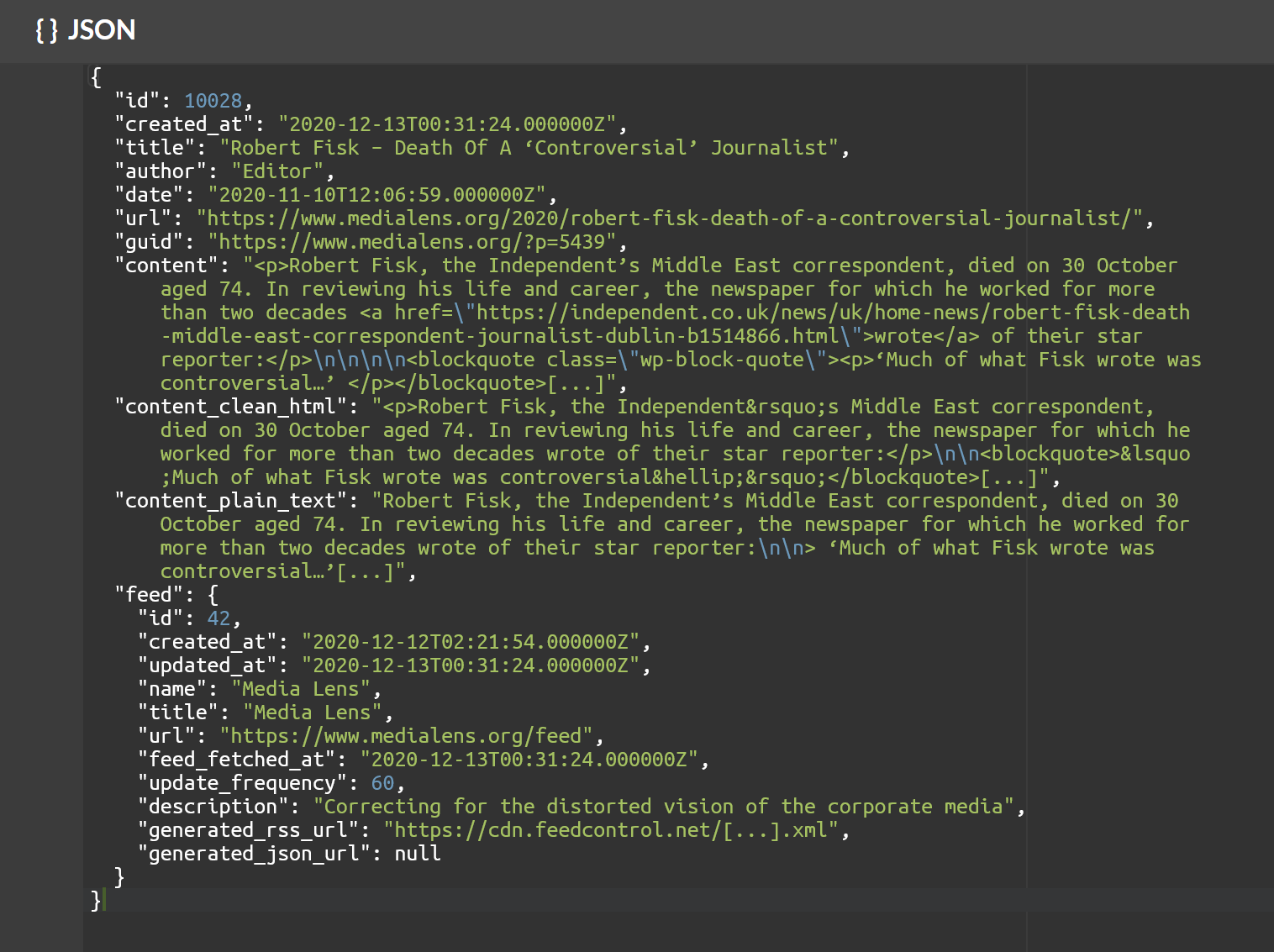 Step 5: Save Feed
At this point you can save the feed to your account. If you don't have an account or you're not logged in, you'll have the option to save the feed and add it to your account after you register or login.